The Good Neighbors PEP has displays in the community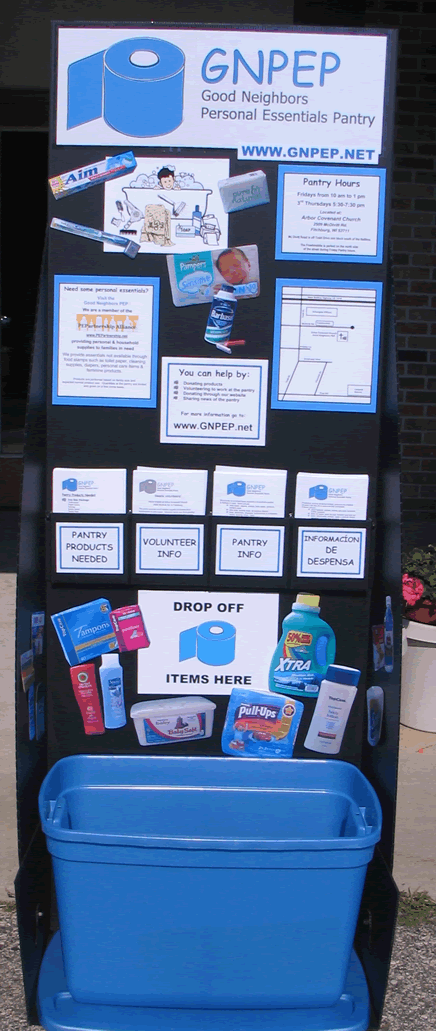 Consider sponsoring a display during your product drive or as an ongoing drop off point for pantry product collection.
The displays help raise public awareness of the pantry for both guests ans sponsors. You can see a dsiplay at the following locations:
Memorial United Church of Christ
If your church, business or community organization is considering a display, please contact one of the pantry coordinators for more information.
Display Maintenance:
Check bucket at least weekly
Bring products collected to Arbor Covenant
To refill fliers: pick up replacements at Arbor Covenant or print for list to the right.